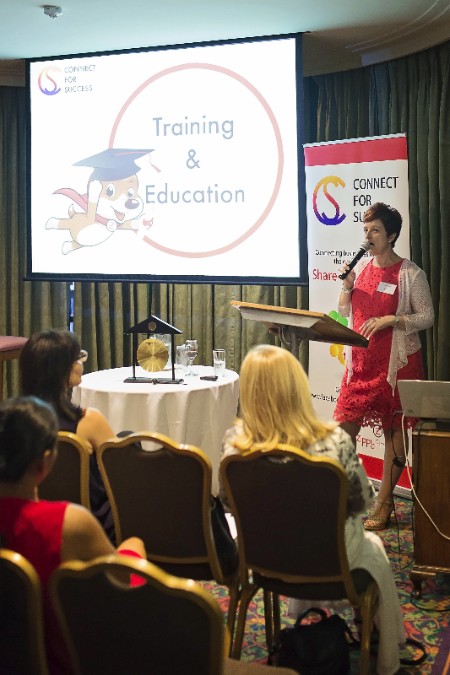 Founded in 2014 by local business owner, Louisa Sanghera of Zippy Finance, Connect For Success is designed to give support to local small business owners on Sydney's North Shore.
We host regularly quarterly networking events with guest speakers who will educate, inspire, motivate and help you think about your business and how you can improve what you do and help you grow.
Come along and meet some fabulous experienced and successful new friends. Share ideas, Inspire each other. Work with each other and pick up extra business along the way by helping and referring each other.
But it's not ALL business. Join us and relax, have some fun and make some new friends while enjoying delicious canapes and you my even win one of our fantastic door prizes.
Connect For Success is growing steadily and now has a reach of several hundred small business owners.
It is seeing amazing results amongst the local North Shore business community, with members growing in confidence, referring to each other, learning from each other and helping each other grow and become successful.
Here are just some of the initiatives we have developed and promote within Connect For Success:
Mentoring Groups - Run regularly in small groups headed by business coaches to give members access to the benefits of having a mentor and to produce something tangible for their business e.g, mission statements.

Networking Events - Quarterly events with industry leading speakers offering valuable networking opportunities. There is a minimal charge for these events to cover venue and catering costs only.

Training Workshops - aimed at providing low cost education which small business members might not usually be able to afford. Some of the workshops provided this year have included:
How to reach Chinese customers digitally

Sales Training

Using Video to market your business

Business Administration

Walking Groups - Gets the members out exercising in the fresh air & encourages a healthy lifestyle whilst also being able to discuss business issues and ideas.

Group Discussions - Via our Closed Facebook Group, members can ask questions, gain support and discuss any issues affecting their business.

Social Gatherings - we encourage members to take time out to smell the roses. We have organised coffee mornings, dinners, Christmas parties and cocktail nights. These are incredibly popular. Most of the members of Connect For Success are sole traders with no "team mates" so the social interaction we provide is highly valuable.
The mentoring groups have been especially successful with members recognising that having FREE access to business coaches has really driven them forward as business owners and has them creating successful new processes. Many of these businesses couldn't otherwise afford access to coaches so this is invaluable to them
The networking events are growing rapidly now with over 70 attendees at each event to hear from key industry professionals. The aim of these events is to educate, provide a platform for networking and all with an element of fun.
We run this entirely not for profit. It is purely to give back to our local community and help other small businesses like ourselves to succeed.
Connect For Success not only works to support local business, but serve our community and charities also.
We have recently been liaising with the local Women's Shelter in Hornsby after being approached by them to help the shelter educate its women in aspects of finance. We helped them reach out to several members of Connect For Success who might also provide advice and valuable information to the families in the shelter. This saw us putting together an offer of assistance including, legal advice, help putting CVs together, organizational skills, wardrobe assistance for interviews, health advice and treatments, mentoring and coaching and much more.