| Friday February 24
So you have decided to sell your home and of course you want to get the best price possible. You have heard about property styling (also often referred to as Home Staging), but what is it and does it really work?
In simple terms, Property Styling is about presenting your home to appeal to a broad market, whilst showcasing its best features and the lifestyle the property offers prospective buyers. Put simply you want buyers to fall in love with your home and see themselves living there!
Over the last 10 years, property styling has really changed the way property is marketed. There is an expectation of presentation and the need to stand out from the other properties on the market. Did you know that only around 5% of people can actually visualise a space when they walk into a property? So if you're not styling your home, you may be missing out on a lot of buyers.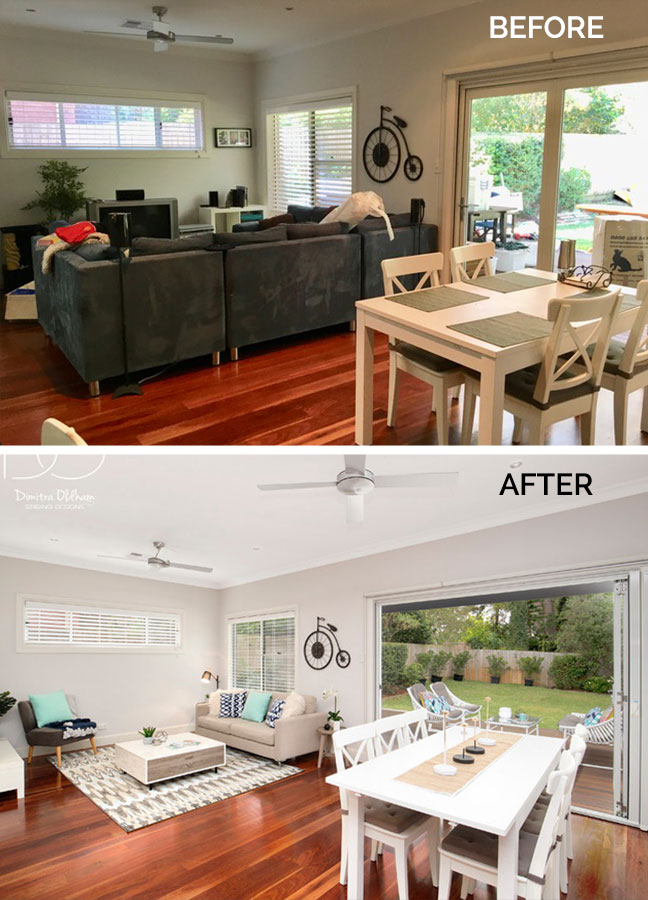 So, if you are considering selling your home, here are my 5 Must-Do's before putting your home on the market:
Start from the front of your home and keep the exterior neat and tidy. Other than online photos, this is the first part of your home potential buyers will see, so make it a good first impression.
De-personalise and de-clutter. Yes, you hear this all the time, but the reason this is so important is that you want the buyers to connect to the home and see themselves living there. This can be difficult for them to visualise if the property still looks like very much like 'your home' - you don't want them to be distracted by family photos etc. If you have children, it's also a good to remove those family photos for privacy issues.
Try to disconnect from how you live in your home as a family. Look at every room with fresh eyes and try to imagine how other families might prefer to use the space. Ask a couple of friends for suggestions, as they will be able to see things more objectively.
Bedrooms should be free from clutter and should feature the largest size bed you can fit into the space without making the room feel small. As a minimum if you have a 4 bedroom home, it's best to ensure that at least 2 bedrooms contain either queen or double beds. People tend to think the spaces are smaller than they actually are and they think their furniture is bigger than it really is.
Showcase your outdoor entertaining space by styling it and make it an extension of your indoor space by adding cushions, throws, potted plants etc.
Your home is likely your single biggest financial asset, so it really is worth investing a little time and money to achieve the best possible return.
Remember; first impressions are made within seconds and they are lasting, so you only have one chance to make that first impression welcoming and memorable.
Visit www.stagingdesigns.com.au for more information